Aditya 'Romeo' Dev: The World's Smallest Muscleman | Absolute Documentaries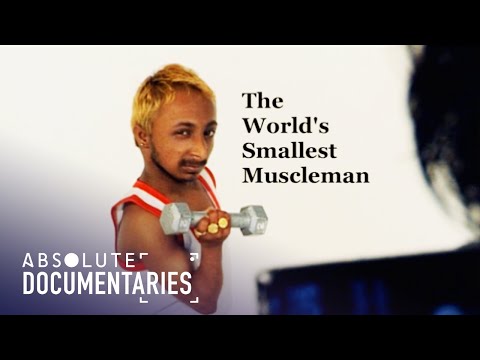 At just 2ft 9in, Indian muscleman Aditya 'Romeo' Dev is the world's smallest bodybuilder.
Aditya sadly passed away in 2012 after his brain aneurism, that he was diagnosed with in 2008, ruptured.
Absolute Documentaries brings you the best of entertaining and fascinating documentaries for free. Whether you're into true crime, stories from around the world, family and social life, science or psychology, we've got you covered with must-see full-length documentaries every week.
Subscribe for more premium documentaries: https://bit.ly/AbsoluteDocumentariesYouTube
From: The World's Smallest Muscleman
Content licensed from Zig Zag to Little Dot Studios. Any queries, please contact us at: owned-enquiries@littledotstudios.com
#WorldsSmallestMan #AbsoluteDocumentaries #AdityaRomeoDev