AQUAVENTURE – Dubai's Gigantic Waterpark | Full Documentary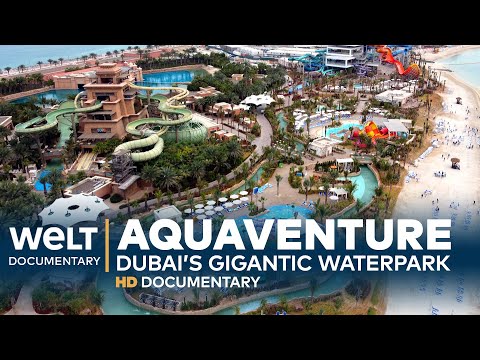 Dubai – the Middle East's land of the future. "Higher, faster, XXL" is the motto of the desert emirate in the Gulf popular with tourists. One of the highlights is the Atlantis Resort at the top of the artificial island "The Palm Jumeirah". The Aquaventure water theme park is also part of the complex. It was the largest of its kind in the Middle East even before now. But the makers of the Atlantis are stepping things up a gear! A new section of the park is being built on an area of almost six hectares in size, including a 34-meter-high slide tower. The opening date is fast approaching, but there are still frequent delays on the construction site.
The documentary accompanies the construction work and the opening of the amusement park.
? Watch more documentaries https://www.youtube.com/playlist?list=PL-5sURDcN_Zl8hBqkvZ6uXFpP3t55HU9s
? Subscribe to our full documentary channel
https://www.youtube.com/channel/UCBAeFXaLV1ZqKqc-Uf3pKaA?sub_confirmation=1
#Aquaventure #Dubai #Documentary