Big Data – Big Business | Business Revolution: Episode 1 | ENDEVR Documentary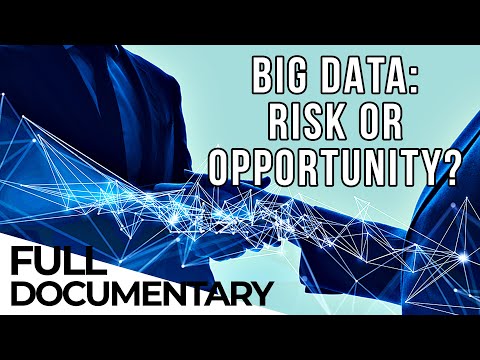 Business Revolution – Episode 1: Big Data | Business Documentary
Watch 'Business Revolution – Episode 2' here: https://youtu.be/dWUkVdwm5LQ
It will transform our lives, our work and the way we think: data. Through phones, screens, and connected objects, billions of bytes of data are created every day. To understand the complexity of this revolution, we travelled to San Francisco, New York, London and Paris to find out how companies like Rocketfuel, specialized in data analysis are changing marketing and online advertising, are transforming visitors into consumers. The Economist's Data Editor Kenneth Cukier and French data specialist Gilles Babinet fully agree: the data war has already begun. All companies are part of it, whether they like it or not, and one of their primary mission is to reassure consumers on the safety and protection of their personal data.
▬▬▬▬▬▬▬▬▬
Subscribe ENDEVR for free: https://bit.ly/3e9YRRG
Facebook: https://bit.ly/2QfRxbG
Instagram: https://www.instagram.com/endevrdocs/
▬▬▬▬▬▬▬▬▬
#FreeDocumentary #ENDEVR #BusinessRevolution
▬▬▬▬▬▬▬▬▬
ENDEVR explains the world we live in through high-class documentaries, special investigations, explainers videos and animations. We cover topics related to business, economics, geopolitics, social issues and everything in between that we think are interesting.