Company Facts You Didn't Know | Tesla | Amazon | Burger King | ENDEVR Documentary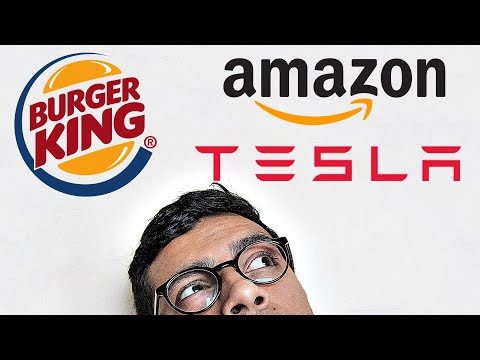 Company Facts You Didn't Know | Tesla | Amazon | Burger King | Business Documentary and Animation
In this video, we will present you with interesting facts you probably didn't know about many companies. There are curiosities about Burger King, Tesla, Amazon, old Japanese businesses and also details about companies trying to profit from space.
Here is how the video is divided:
00:18 Five Facts about Burger King
07:58 five Facts about Tesla
19:11 What would amazon break up look like
27:49 The secrets of Japanese companies
36:08 How private money is changing space business
Sources: https://bit.ly/3nZrdDT
▬▬▬▬▬▬▬▬▬
Subscribe ENDEVR for free: https://bit.ly/3e9YRRG
Facebook: https://bit.ly/2QfRxbG
Instagram: https://www.instagram.com/endevrdocs/
▬▬▬▬▬▬▬▬▬
#FreeDocumentary #ENDEVR #Business
▬▬▬▬▬▬▬▬▬
ENDEVR explains the world we live in through high-class documentaries, special investigations, explainers videos and animations. We cover topics related to business, economics, geopolitics, social issues and everything in between that we think are interesting.