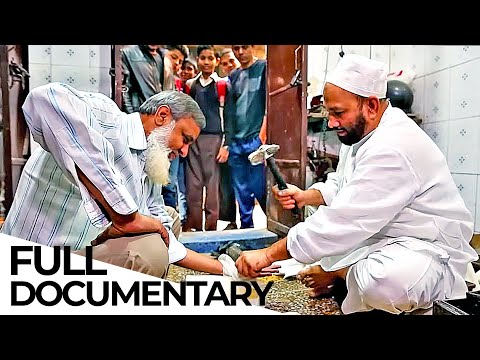 Deadly Quackery: How India's Fake Doctors Endanger Lives for Money | ENDEVR Documentary
Super-Rich & Surrounded by Poverty: India's New Billionaires: https://youtu.be/LWfFD4DiUiA
India is facing a massive crisis in its healthcare sector. There is approximately 1 registered doctor for every 1700 patients. This severe shortage of qualified doctors, an ineffective public healthcare system, lack of legal enforcement and corruption has lead to the rampant growth of quacks, or fakes, in the country. There are about 2.5 million quacks in India – more than the number of registered doctors.
This film delves into the current crisis of quacks, highlighting the plight on the lives of the victims and their long bitter fight for justice. We follow a raid team consisting of medical authorities who are determined to hunt down these illegal quacks who are endangering lives for money. We also profile an NGO called the Liver Foundation, which is trying to reform quacks by training them to become Rural Health Service Providers.
It is a dismal state of affairs in India's healthcare sector, with the lives of innocent people in Unholy Hands.
▬▬▬▬▬▬▬▬▬
Subscribe ENDEVR for free: https://bit.ly/3e9YRRG
Facebook: https://bit.ly/2QfRxbG
Instagram: https://www.instagram.com/endevrdocs/
▬▬▬▬▬▬▬▬▬
#FreeDocumentary #ENDEVR #quacks
▬▬▬▬▬▬▬▬▬
ENDEVR explains the world we live in through high-class documentaries, special investigations, explainers videos and animations. We cover topics related to business, economics, geopolitics, social issues and everything in between that we think are interesting.