Everything You Need to Know About Gold and Bitcoin | ENDEVR Documentary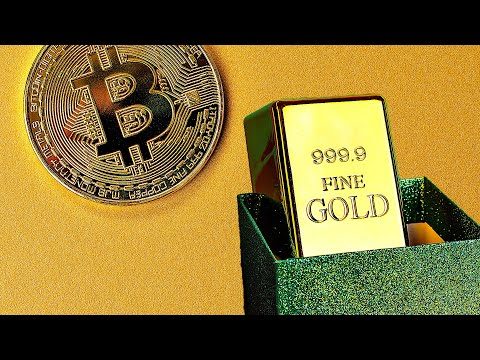 Everything You Need to Know About Gold and Bitcoin | ENDEVR Documentary
Gold has been traditionally used as a safe haven investment for a long time. If there is a crisis, investors pivot to the mineral. But is this place being threatened by bitcoin? In this video, we will dive into the gold and bitcoin world. We start the video by showing how gold is moved around the world. Then we discuss if bitcoin is the new gold and dive into the mystery behind the bitcoin founder. After we look into if going back to the gold standard is still an option. And in the end, we present the list of the most expensive cities in the world.
The video is divided into the following chapters:
00:31 How Gold is Moved Around the World
10:38 Is Bitcoin the New Gold?
18:40 The Mystery of the Bitcoin Founder
24:41 What if we Still had the Gold Standard?
35:59 The Most Expensive Cities in the World
Sources: https://bit.ly/3DqGC6U
▬▬▬▬▬▬▬▬▬
Subscribe ENDEVR for free: https://bit.ly/3e9YRRG
Facebook: https://bit.ly/2QfRxbG
Instagram: https://www.instagram.com/endevrdocs/
▬▬▬▬▬▬▬▬▬
#FreeDocumentary #ENDEVR #Gold
▬▬▬▬▬▬▬▬▬
ENDEVR explains the world we live in through high-class documentaries, special investigations, explainers videos and animations. We cover topics related to business, economics, geopolitics, social issues and everything in between that we think are interesting.