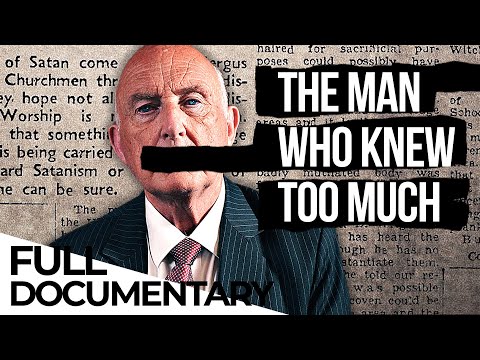 Framed for Murder: How to Silence a Whistleblower | The Story of Colin Wallace | The Man Who Knew Too Much | ENDEVR Investigative Documentary
America's Surveillance State: Whistleblowers and Inside Threats: https://youtu.be/m5nR841b0_k
A documentary film about Colin Wallace, an intelligence officer who blew the whistle on fake news and was framed for a murder. The Man Who Knew Too Much is a documentary by Michael Oswald about Colin Wallace, a former Military Intelligence Officer involved in psychological operations in Northern Ireland. Colin Wallace spread fake news, created a witchcraft scare, smeared politicians and attempted to divide and create conflict amongst communities, organisations and individuals. He fell out with members of the intelligence community and found himself accused of murder.
In conjunction with the public release of the film in October 2021, Colin Wallace has announced legal action against the British Ministry of Defence.
▬▬▬▬▬▬▬▬▬
Subscribe ENDEVR for free: https://bit.ly/3e9YRRG
Facebook: https://bit.ly/2QfRxbG
Instagram: https://www.instagram.com/endevrdocs/
▬▬▬▬▬▬▬▬▬
#FreeDocumentary #ENDEVR #Whistleblowers
▬▬▬▬▬▬▬▬▬
ENDEVR explains the world we live in through high-class documentaries, special investigations, explainers videos and animations. We cover topics related to business, economics, geopolitics, social issues and everything in between that we think are interesting.