How a CIA Covert Experiment Turned People Insane (Conspiracy Documentary) Absolute Documentaries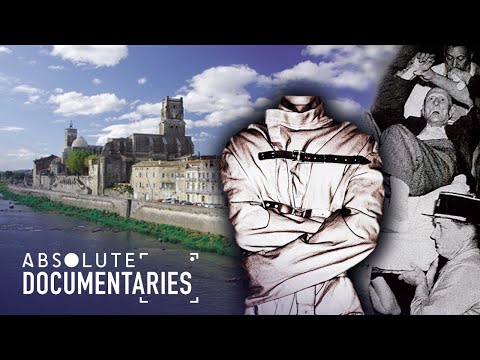 In August 1951, people living in the French village of Pont-Saint-Esprit were suddenly tormented by terrifying hallucinations. People imagined lions and tigers were trying to eat them. A man jumped out of a window thinking he was a dragonfly. At least 7 people died, dozens were taken to asylums and hundreds were affected.
Farfetched theories started circulating to explain this mysterious case of mass insanity. There were claims of poisoned flour, contaminated water, and even witchcraft. But the truth was stranger than many of the theories: the CIA had spiked the local food with LSD as part of a mind-control experiment at the height of the Cold War.
In this documentary, we reveal how for decades, the CIA has been using unconsenting people as guinea pigs in thousands of different experiments.
Absolute Documentaries brings you the best of entertaining and fascinating documentaries for free. Whether you're into true crime, stories from around the world, family and social life, science or psychology, we've got you covered with must-see full-length documentaries every week.
Subscribe for more premium documentaries: https://bit.ly/AbsoluteDocumentariesYouTube
From: The CIA's Secret Experiments
Content licensed from Java Films to Little Dot Studios. Any queries, please contact us at:
owned-enquiries@littledotstudios.com