How Australians are Fighting Against Controversial Carmichael Coal Mine | ENDEVR Documentary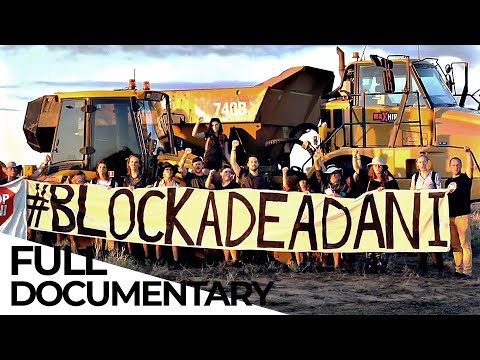 How Australians are Fighting Against Controversial Carmichael Coal Mine | Adani Group | Business Documentary from 2021
Against the backdrop of dwindling water resources, ravaging bushfires and high unemployment, a controversial new mine set to be built in Central Queensland is being met with controversy, passionate resistance. Further mining activities promise to exacerbate the region's already dwindling water resources while raising Australia's contribution to global greenhouse gas emissions. Yet, the silver lining in the building of the controversial Carmichael Mine is the promise of job creation. But, at what cost?
About the "Politics Of Climate Change" series
The World Health Organization puts the number of deaths from climate change at 250,000 by 2050.
Droughts, wildfires, floods, and catastrophic rains only lead to one question: Has the politics of climate change finally reached the tipping point? CNA traverses around the world to investigate Australia's coal conundrum, Pakistan's Himalayan meltdown and Brazil Amazonian battle. Along the way, we meet people and activists trying to find ways to tackle the biggest issue of the 21st century.
A combination of bad policies and political apathy is speeding up climate change. Have we reached the tipping point? Can it be reversed?
▬▬▬▬▬▬▬▬▬
Subscribe ENDEVR for free: https://bit.ly/3e9YRRG
Facebook: https://bit.ly/2QfRxbG
Instagram: https://www.instagram.com/endevrdocs/
▬▬▬▬▬▬▬▬▬
#FreeDocumentary #ENDEVR #CoalMine
▬▬▬▬▬▬▬▬▬
ENDEVR explains the world we live in through high-class documentaries, special investigations, explainers videos and animations. We cover topics related to business, economics, geopolitics, social issues and everything in between that we think are interesting.