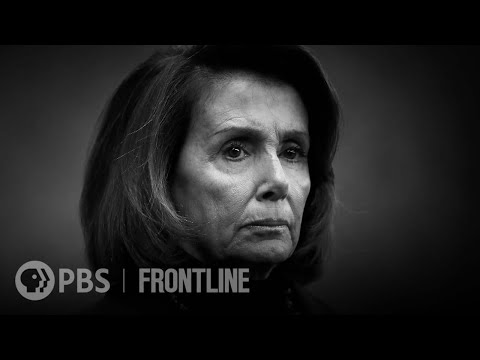 On Jan. 6, 2021, when a pro-Trump mob stormed the U.S. Capitol, Nancy Pelosi was among their targets. Watch the opening scene of the documentary "Pelosi's Power" to see how the Speaker of the House responded.
This journalism is made possible by viewers like you. Support your local PBS station here: http://www.pbs.org/donate.
The full "Pelosi's Power" documentary premieres Tuesday, March 22, at 9/8c on PBS & online. From acclaimed filmmaker Michael Kirk and his team, this 90-minute film is the first documentary on one of the most powerful and polarizing women in American politics. Learn more here: https://to.pbs.org/3tt8vsz
#NancyPelosi #USPolitics #Documentary
Love FRONTLINE? Find us on the PBS Video App, where there are more than 300 FRONTLINE documentaries available to watch any time: https://to.pbs.org/FLVideoApp
Subscribe on YouTube: http://bit.ly/1BycsJW
Instagram: https://www.instagram.com/frontlinepbs
Twitter: https://twitter.com/frontlinepbs
Facebook: https://www.facebook.com/frontline
FRONTLINE is produced at GBH in Boston and is broadcast nationwide on PBS. Funding for FRONTLINE is provided through the support of PBS viewers and by the Corporation for Public Broadcasting. Additional support for FRONTLINE is provided by the Abrams Foundation, the John D. and Catherine T. MacArthur Foundation, the Park Foundation; and the FRONTLINE Journalism Fund with major support from Jon and Jo Ann Hagler on behalf of the Jon L. Hagler Foundation, and additional support from Koo and Patricia Yuen, and Joseph Azrack and Abigail Congdon.