How the Auto Industry Cheats and Has a Huge Environmental Impact | Dieselgate | ENDEVR Documentary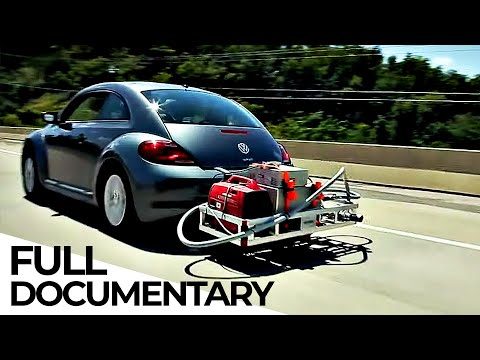 How the Auto Industry Cheats and Has a Huge Environmental Impact | Dieselgate | Investigative Documentary from 2017
'Dieselgate' made headlines around the world. For deliberately cheating the system, Volkswagen were made to pay a record $20 billion fine. But, as this investigation shows, they were far from the only culprits. We met the researchers who uncovered the cheat device and investigate the dangers posed by NOx (nitrogen oxides) emissions.
We also look at Peugeot-Citroen, now the subject of a judicial inquiry and also Renault, accused by investigators of consciously defrauding the emissions tests. Our source from inside Renault reveals that his job was to ensure that the car's emissions stayed under the standard while in lab conditions only, with no regard for the real impact of pollution in cities. And there is no doubt that air pollution kills. We meet a team of researchers from MIT who say there have been 4000 premature deaths across Europe due to NOx excessive emissions due to diesel cars marketed as 'clean'.
Thirty people in France are now taking the state to court for not protecting them. Ministers claim that no one knew about the problem until recently. But we reveal the truth. We meet the ex-European Commissioner for the Environment who first raised this issue in 2011 long before the VW scandal. And surely now that the scandal has been revealed, things will change for the better? Recently in Europe all 27 member states voted to increase the allowed standard for NOx emissions to more than double.
▬▬▬▬▬▬▬▬▬
Subscribe ENDEVR for free: https://bit.ly/3e9YRRG
Join the club and become a Patron: https://www.patreon.com/freedocumentary
Facebook: https://bit.ly/2QfRxbG
Instagram: https://www.instagram.com/endevrdocs/
▬▬▬▬▬▬▬▬▬
#FreeDocumentary #ENDEVR #AutoIndustry
▬▬▬▬▬▬▬▬▬
ENDEVR explains the world we live in through high-class documentaries, special investigations, explainers videos and animations. We cover topics related to business, economics, geopolitics, social issues and everything in between that we think are interesting.