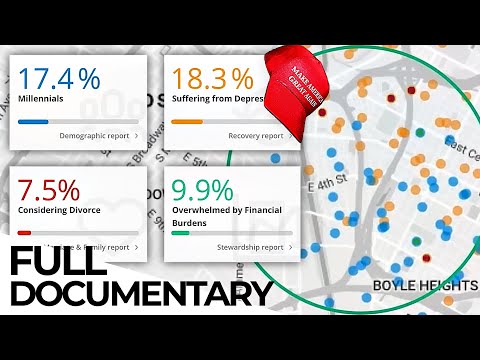 People You May Know: How the Far-Right Uses Big Data to Target the Vulnerable | ENDEVR Documentary
Your data was only the beginning. This documentary follows Charles Kriel, specialist advisor to UK Parliament on disinformation, when he discovers Cambridge Analytica collaborating with a software company creating a microtargeting platform for US churches, targeting vulnerable people – the poor, the grieving, the addicted – to radicalise them for far-right politics.
With US 2020 elections coming, Kriel gathers a team of whistleblowers and journalists, and journeys across America with his young family, where he discovers a powerful organisation with ties to the heart of the White House. The man who commissioned CA is a member of the most powerful secret political organisation in the United States, with an agenda to rewrite the Constitution according to Christian law.
Going undercover, he risks everything to gain access where no outsider has ever set foot.
▬▬▬▬▬▬▬▬▬
Subscribe ENDEVR for free: https://bit.ly/3e9YRRG
Facebook: https://bit.ly/2QfRxbG
Instagram: https://www.instagram.com/endevrdocs/
▬▬▬▬▬▬▬▬▬
#FreeDocumentary #ENDEVR #bigdata
▬▬▬▬▬▬▬▬▬
ENDEVR explains the world we live in through high-class documentaries, special investigations, explainers videos and animations. We cover topics related to business, economics, geopolitics, social issues and everything in between that we think are interesting.