My Son Left Home In UK To Join Al Qaeda At 21 | Absolute Documentaries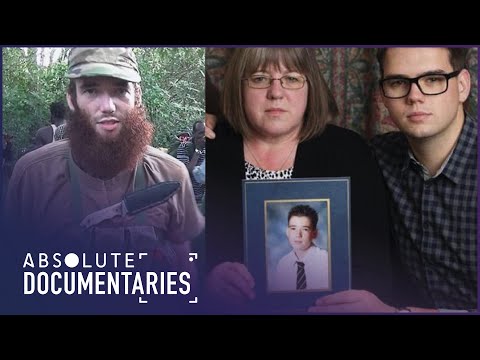 In 2011, Sally Evans made a devastating discovery – her eldest son, Thomas aged just 21, had left their home in a Buckinghamshire village and travelled to Somalia join a deadly Islamist terrorist group. Thomas had been recruited to Al Shabaab – an Al Qaeda affiliate, it is the jihadi group behind multiple atrocities in Kenya, including the Westgate shopping attack in which nearly 70 people were killed and 175 injured. Thomas became the only known white British man to join the terror group.
This powerful film documents the daily struggle Sally and her youngest son, Micheal face as they try to reconcile the Thomas they knew – a loving mild-mannered 'normal teenage lad' with Abdul Hakim, the jihad-preaching Islamist he has become.
Absolute Documentaries brings you the best of entertaining and fascinating documentaries for free. Whether you're into true crime, stories from around the world, family and social life, science or psychology, we've got you covered with must-see full-length documentaries every week.
Subscribe for more premium documentaries: https://bit.ly/AbsoluteDocumentariesYouTube
From: My Son The Jihadi
Content licensed from TVF International to Little Dot Studios. Any queries, please contact us at:
owned-enquiries@littledotstudios.com