Pelosi's Power (full documentary) | FRONTLINE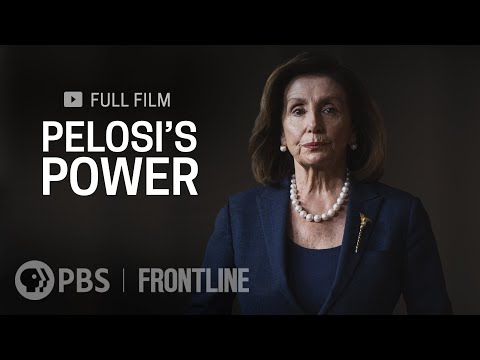 The first documentary about Nancy Pelosi, the powerful and polarizing Speaker of the U.S. House of Representatives.
This journalism is made possible by viewers like you. Support your local PBS station here: http://www.pbs.org/donate.
A gripping and unprecedented look at the life and legacy of the first woman Speaker of the House: how she has gained and wielded power across three decades, and how she has handled grave challenges to her leadership and to American democracy from former President Donald Trump and his allies.
"Pelosi's Power" is a FRONTLINE production with the Kirk Documentary Group. The director is Michael Kirk. The producers are Michael Kirk, Mike Wiser, Philip Bennett and Vanessa Fica. The reporter and producer is Jim Gilmore. The reporter is Molly Ball. The writers are Michael Kirk & Mike Wiser. The executive producer of FRONTLINE is Raney Aronson-Rath.
#NancyPelosi #USPolitics #Documentary
Love FRONTLINE? Find us on the PBS Video App, where there are more than 300 FRONTLINE documentaries available to watch any time: https://to.pbs.org/FLVideoApp
Subscribe on YouTube: http://bit.ly/1BycsJW
Instagram: https://www.instagram.com/frontlinepbs
Twitter: https://twitter.com/frontlinepbs
Facebook: https://www.facebook.com/frontline
FRONTLINE is produced at GBH in Boston and is broadcast nationwide on PBS. Funding for FRONTLINE is provided through the support of PBS viewers and by the Corporation for Public Broadcasting. Additional support for FRONTLINE is provided by the Abrams Foundation, the John D. and Catherine T. MacArthur Foundation, the Park Foundation; and the FRONTLINE Journalism Fund with major support from Jon and Jo Ann Hagler on behalf of the Jon L. Hagler Foundation, and additional support from Koo and Patricia Yuen, and Joseph Azrack and Abigail Congdon.