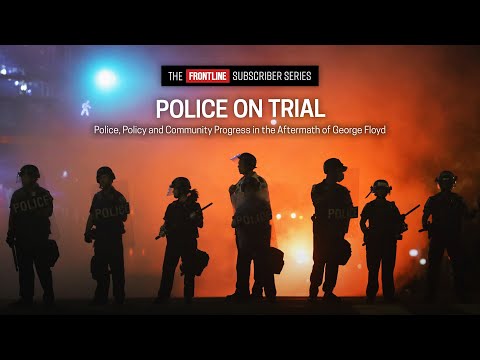 Join FRONTLINE for the virtual event featuring "Police on Trial," a documentary collaboration with Pulitzer Prize Award-winning local journalism partner, the Star Tribune.
The film documents the early days after George Floyd's murder, the trial of former police officer Derek Chauvin, and the community's struggle for accountability.
The discussion program reflects on the impact of the killing of George Floyd, one of the most critical moments on policing and race in America. The panelists address the complexities of police reform and public safety, as well as consequential political decisions, and how the community continues to grapple with issues around justice, healing, and the pathway forward.
– Mike Shum: Director, "Police on Trial"
– Marcia Robiou: Producer, Reporter "Police on Trial"
– Charlie Adams: Inspector of the 4th Precinct, Minneapolis Police Department
– Raney Aronson-Rath: Executive Producer and Editor-in-Chief, FRONTLINE (Moderator)
Watch the documentary: https://www.youtube.com/watch?v=Ggxiylkvuq0