Saddam Goes To Hollywood – The Bizzare Story of the Cinematic Bomb That Barely got Made | ENDEVR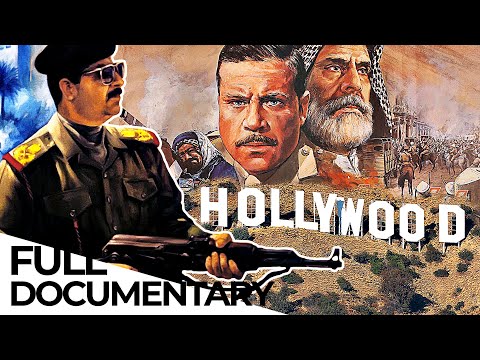 Saddam Goes To Hollywood – The Bizzare Story of the Cinematic Bomb That Barely got Made | ENDEVR Documentary
Watch 'Behind The Last Days of Saddam Hussein' here: https://youtu.be/6ZqfGa2qRYw
This is the story of one of the most extraordinary feature films ever made. Produced in Iraq in the midst of one of the bloodiest conflicts of modern times, the Iran-Iraq War.
The film – "Clash Of Loyalties" was bank-rolled on the orders of one of the most formidable tyrants of modern times – Saddam Hussein. With a huge budget, Hussein demanded Hollywood production values in the Middle East desert.
He wanted a propaganda film to swell nationalist pride and tell the story of Iraq's uprising against Imperialist Britain in the early 1930s, with the hope to rally his people in times of war. It would employ the best Iraqi Producers and Directors, and marry them with the cream of the British Film Industries cast and crew. The finishing touch would be the movie's star, the enfant terrible of British cinema, Oliver Reed.
So, with the searing heat of the desert, cavalry charges, failing stunt men, aircraft swooping in mid-air battles, shot in a country in the clutch of a real bloody war, with an alcoholic fiery lead actor with his new 16yr old girlfriend in toe, plus a brutal dictator signing the pay cheques…..what could possibly go wrong?
The answer was… plenty!
And for over 30 years the film remained largely unknown and was only shown twice outside of the Middle East. But now, with unique access to cast and crew, and the key players in the films creation and those from the entourage who were swept along for the ride, with behind-the-scenes footage and documentaries made about the film at the time – Saddam Goes To Hollywood will piece together the story of a film that broke all the rules – a lead who's wayward behaviour nearly caused a breakdown in relations between Britain and one of its major Middle East allies, the history of a dictator who was just beginning to flex his muscle and show the extent of his evil hand, and the relevance of the film and Oliver Reed himself in the recent history of the Arab Spring of 2011.
Part deadly serious, part farce, this is 'Heart Of Darkness' meets 'Carry On'….. or, how to make a movie in the middle of a war.
▬▬▬▬▬▬▬▬▬
Subscribe ENDEVR for free: https://bit.ly/3e9YRRG
Facebook: https://bit.ly/2QfRxbG
Instagram: https://www.instagram.com/endevrdocs/
▬▬▬▬▬▬▬▬▬
#FreeDocumentary #ENDEVR #SaddamGoesToHollywood
▬▬▬▬▬▬▬▬▬
ENDEVR explains the world we live in through high-class documentaries, special investigations, explainers videos and animations. We cover topics related to business, economics, geopolitics, social issues and everything in between that we think are interesting.