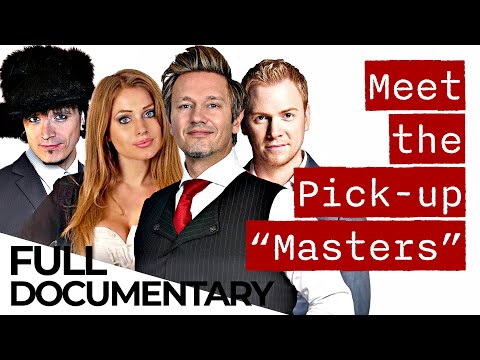 Seduction Seminars: Attract Any Woman Anywhere? | ENDEVR Documentary
Watch 'Romance Scams – How Scammers Con People out of Their Savings' here: https://youtu.be/yB8QL8WQgFg
Can you really learn how to attract any woman? 'Attract Any Woman Anywhere' takes an in-depth look into the world of Attraction and Seduction seminars that are happening globally. We follow three Master Instructors and the men who are willing to pay up to $4,000 a time to attend their workshops in order to learn how to attract women. We explore first-hand if the routines being taught actually work.
▬▬▬▬▬▬▬▬▬
Subscribe to ENDEVR for free: https://bit.ly/3e9YRRG
Facebook: https://bit.ly/2QfRxbG
Instagram: https://www.instagram.com/endevrdocs/
▬▬▬▬▬▬▬▬▬
#FreeDocumentary #ENDEVR #attraction
▬▬▬▬▬▬▬▬▬
ENDEVR explains the world we live in through high-class documentaries, special investigations, explainer videos, and animations. We cover topics related to business, economics, geopolitics, social issues, and everything in between we think interesting.