SPECIAL FORCES: The Russian National Guard – Elite units in action | WELT Full documentary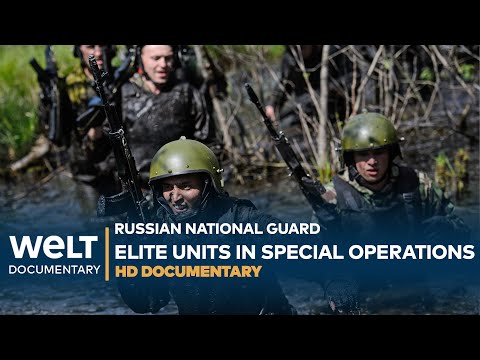 The Russian Guard includes well over one hundred different units. Many of them are elite units, anti-terrorist troops like the German GSG 9. Well-trained, highly motivated and equipped with modern wapeaons.
The Guard's rapid response forces fight terrorists primarily in Russia's Caucasus republics. Frequent deployment locations are Dagestan and Chechnya. The Guard's opponents are radical Islamists or common criminals who use Islam only as a cover.
The goal of the Russian Guard is to track down and eliminate terrorists before they can do any harm.
The Muslim-majority Russian constituent republic of Chechnya was almost completely destroyed in two wars between 1994 and 2003. Radical Islamists wanted it to secede from the Russian heartland. After the wars, Putin had many things rebuilt. But there are still countless terrorists. Most of them live underground and operate in small groups. The neighboring republic of Dagestan is a similar can of worms. WELT accompanied the Russian Guard's anti-terrorist forces for three months in the North Caucasus. Inside views of the life of the two elite units SOBR and SKIF.
#russia #russianguard #specialforces
? Watch more documentaries https://www.youtube.com/playlist?list=PL-5sURDcN_Zl8hBqkvZ6uXFpP3t55HU9s
? Subscribe to our full documentary channel
https://www.youtube.com/channel/UCBAeFXaLV1ZqKqc-Uf3pKaA?sub_confirmation=1