Success at All Costs: How Extreme Competition Shapes South Korean Society | ENDEVR Documentary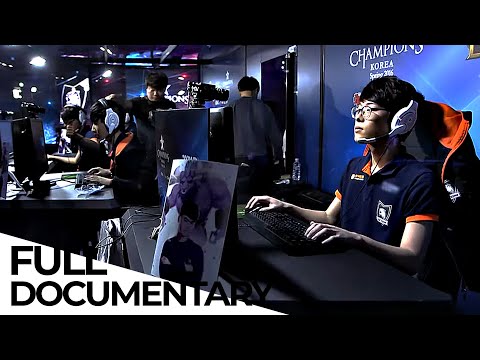 Success at All Costs: How Extreme Competition Shapes South Korean Society | Business Documentary from 2016
With their long working hours, a cultural obsession with work, and high-stakes schooling system, South Koreans live life in the fast lane. Everyone has the same aim: to be successful and to beat the competition. Thanks in part to this hard work ethic, South Korea has become one of the most powerful world economies. Today, South Korea is the most connected country on the planet. It has transformed itself into a laboratory of the future. Tablets have replaced books in schools, robots stand in as babysitters and video game champions are worshipped like Gods. South Korea also holds a saddening record: their suicide rate. Around 40 people commit suicide every day in the country. Many victims are those who are excluded and marginalized from the Korean economy, particularly older people, as well as those who live in slums, with barely enough to eat. The documentary "Success at all costs" dive into the country's reality.
▬▬▬▬▬▬▬▬▬
Subscribe ENDEVR for free: https://bit.ly/3e9YRRG
Join the club and become a Patron: https://www.patreon.com/freedocumentary
Facebook: https://bit.ly/2QfRxbG
Instagram: https://www.instagram.com/endevrdocs/
▬▬▬▬▬▬▬▬▬
#FreeDocumentary #ENDEVR #
▬▬▬▬▬▬▬▬▬
ENDEVR explains the world we live in through high-class documentaries, special investigations, explainers videos and animations. We cover topics related to business, economics, geopolitics, social issues and everything in between that we think are interesting.