The Abortion Divide (full documentary) | FRONTLINE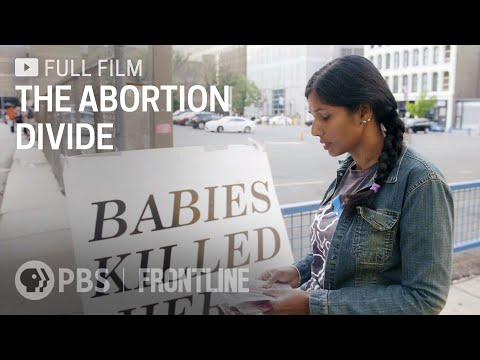 FRONTLINE goes inside the fight over abortion. Drawing on a landmark FRONTLINE film from the 1980s, the documentary takes a look at both sides of the abortion divide in a community still embroiled in the conflict. (Aired 2019)
This journalism is made possible by viewers like you. Support your local PBS station here: http://www.pbs.org/donate​.
In 1983 – 10 years after Roe v. Wade – a landmark FRONTLINE documentary, "Abortion Clinic", showed the experience of and conflict over abortion like never before on American television.
Nearly 40 years later, FRONTLINE returned to Pennsylvania to look at both sides of the abortion debate in "The Abortion Divide."
From producers Mark Obenhaus and Elizabeth Leiter, "The Abortion Divide" offers a window into the sometimes difficult and deeply personal choices women face with unplanned pregnancy – and examines the steadfast belief of the anti-abortion community that there should be no choice at all.
Love FRONTLINE? Find us on the PBS Video App where there are more than 300 FRONTLINE documentaries available for you to watch any time: https://to.pbs.org/FLVideoApp​
#Documentary #TheAbortionDivide
Subscribe on YouTube: http://bit.ly/1BycsJW​
Instagram: https://www.instagram.com/frontlinepbs​
Twitter: https://twitter.com/frontlinepbs​
Facebook: https://www.facebook.com/frontline
Funding for FRONTLINE is provided through the support of PBS viewers and by the Corporation for Public Broadcasting. Major funding for FRONTLINE is provided by the John D. and Catherine T. MacArthur Foundation and the Ford Foundation. Additional funding is provided by the Abrams Foundation, Park Foundation, the Heising-Simons Foundation, and the FRONTLINE Journalism Fund with major support from Jon and Jo Ann Hagler on behalf of the Jon L. Hagler Foundation.