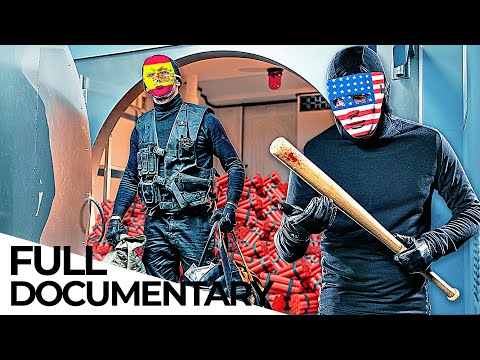 The Global Heist: How to Kill a Bank | The Andorra Hustle | ENDEVR Documentary
Tax Evasion – The Silent Killer of the Middle Class: https://youtu.be/mt6O3US9IE4
If you have never heard of the country of Andorra, you will now. A private bank in Andorra was the target of a smear campaign by Spanish, American, and Andorran governments in their efforts to destroy the Catalonian Independence Movement – leaving dozens of people facing prison for crimes that don't exist and stealing more than a billion euros from scores of innocent families.
▬▬▬▬▬▬▬▬▬
Subscribe to ENDEVR for free: https://bit.ly/3e9YRRG
Facebook: https://bit.ly/2QfRxbG
Instagram: https://www.instagram.com/endevrdocs/
▬▬▬▬▬▬▬▬▬
#FreeDocumentary #ENDEVR #corruption
▬▬▬▬▬▬▬▬▬
ENDEVR explains the world we live in through high-class documentaries, special investigations, explainer videos and animations. We cover topics related to business, economics, geopolitics, social issues and everything in between that we think are interesting.