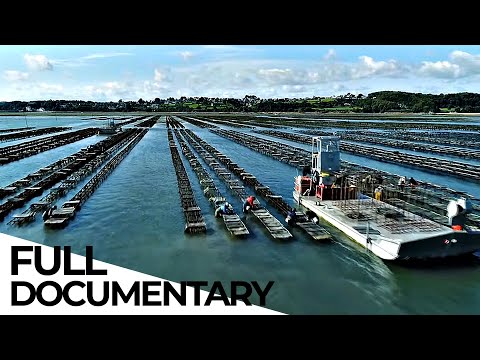 The Reality Behind Oyster Farmers | Mystery of the Oyster | Investigative Documentary from 2019
Oysters first appeared on our planet 200 million years ago. People have been gathering them since prehistoric times and fossil traces prove that mankind has used them as a source of food since as far back as the Neolithic Age.
2000 years later, they continue to appeal to gourmet dinners. Oysters hold a firm place in humanity's history, and have always been a symbol of wealth and gastronomy, but how are they produced? Why is this peculiar product of the ocean so sought after?
This documentary follows the fates and fortunes of the oyster farmers during their most stressful period of the year. It looks at the challenges of a profession that is at the mercy of the whims of nature, as well as the effects of human activity on the quality of the water. Alongside this, it uncovers the questions of the mortality of these oysters, which some people fear could lead to a large decline in their numbers.
The oyster is nature's treasure, wedged between the sea and the land this mysterious creature is an early-warning system for the health of our planet. To protect them is to protect all species for the generations of the future.
▬▬▬▬▬▬▬▬▬
Subscribe ENDEVR for free: https://bit.ly/3e9YRRG
Facebook: https://bit.ly/2QfRxbG
Instagram: https://www.instagram.com/endevrdocs/
▬▬▬▬▬▬▬▬▬
#FreeDocumentary #ENDEVR #Oysters
▬▬▬▬▬▬▬▬▬
ENDEVR explains the world we live in through high-class documentaries, special investigations, explainers videos and animations. We cover topics related to business, economics, geopolitics, social issues and everything in between that we think are interesting.