Trump VS Clinton | Uncivil War: Battle For America | Absolute Documentaries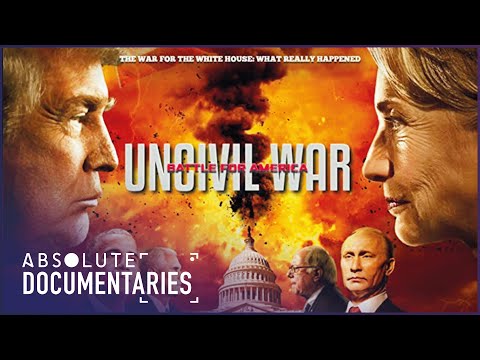 Award-winning filmmaker BC Furtney explores the battle for the White House. Donald J Trump faces off against Hillary Clinton in an epic political war that splits the most powerful nation on Earth and rattles the global sphere. As a new kind of United States President emerges, what will be America's fate?
Absolute Documentaries brings you the best of entertaining and fascinating documentaries for free. Whether you're into true crime, stories from around the world, family and social life, science or psychology, we've got you covered with must-see full-length documentaries every week.
Subscribe for more premium documentaries: https://bit.ly/AbsoluteDocumentariesYouTube
From: Uncivil War: Battle For America
Content licensed from MVD to Little Dot Studios. Any queries, please contact us at:
owned-enquiries@littledotstudios.com