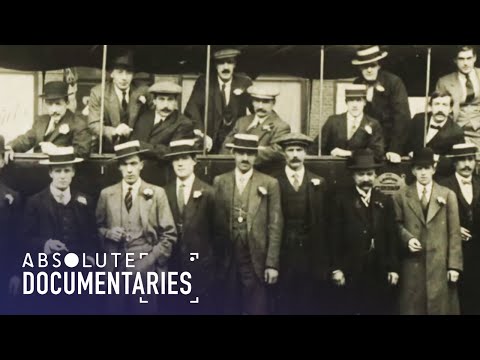 In the early part of the 20th Century, racetracks became a battleground for gangs across the country. A Birmingham gang called the Brummagems was top dog and built up a criminal network extending far beyond their city. Over 80 years later, Birmingham gangs were an even deadlier proposition and a drive by shooting with a machine gun killing innocent bystanders shocked the nation. It stemmed from a sinister but juvenile gangland where guns were a fashion accessory and shootings carried out in broad daylight.
Brothers Gary and Martin look at the gangs of Birmingham, Britain's second city, old and new, to see how gang crime has evolved and the steps taken to tackle it. They investigate the stories of two landmark gang attacks and two courageous individuals who put their lives on the line to bring the culprits to justice.
Gary and Martin Kemp take the viewer on an immersive journey across the UK in which they reveal who ran and who now runs gangland Britain.
Absolute Documentaries brings you the best of entertaining and fascinating documentaries for free. Whether you're into true crime, stories from around the world, family and social life, science or psychology, we've got you covered with must-see full-length documentaries every week.
Subscribe for more premium documentaries: https://bit.ly/AbsoluteDocumentariesYouTube
From: Gangs of Britain S1 E4
Content licensed from DRG to Little Dot Studios. Any queries, please contact us at:
owned-enquiries@littledotstudios.com
#AbsoluteDocumentaries #TrueCrime #PeakyBlinders