Who's Using South Dakota as a Tax Haven for Foreign Wealth? | Pandora Papers | FRONTLINE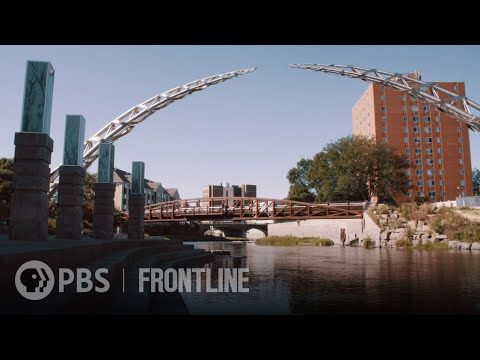 Financial trusts and secrecy in the U.S. tax haven of South Dakota: Watch an excerpt from the new FRONTLINE/ICIJ documentary "Pandora Papers."
Subscribe on YouTube: http://bit.ly/1BycsJW
When reporters Will Fitzgibbon and Debbie Cenziper began digging into the Pandora Papers — nearly 12 million confidential files leaked to the International Consortium of Investigative Journalists whose contents would go on to reverberate across the world — they noticed something curious.
In the trove of documents, which expose a secretive financial system that shields the deals and assets of some of the world's richest and most powerful people, one U.S. state, South Dakota, stood out.
"We early on found a document in the leaked records that showed that there were a number of trusts established in South Dakota and of course, our question was, who's establishing trusts in South Dakota?" says Cenziper, a reporter at The Washington Post. "And we just really wanted to answer that question."
Cenziper and Fitzgibbon talk about their quest to find out who had set up secret trusts in South Dakota in the above excerpt from "Pandora Papers," a documentary from FRONTLINE and ICIJ premiering Tuesday, Nov. 9, that chronicles some of what journalists from 150 media organizations across the world found as they pursued stories linked to the most expansive leak of tax haven documents in history.
"Pandora Papers" premieres Nov. 9, 2021 on FRONTLINE: https://to.pbs.org/3bP9VUq
For more reporting in connection with this investigation, visit FRONTLINE's website: https://to.pbs.org/3bP9VUq
"Pandora Papers" is a BBC Current Affairs production for GBH/FRONTLINE and BBC. The director is James Oliver. The producers are Evan Williams and James Oliver. The senior producer is Eamonn Matthews. The executive producer of FRONTLINE is Raney Aronson-Rath.
Find FRONTLINE on the PBS Video App, where there are more than 300 FRONTLINE documentaries available for you to watch any time: https://to.pbs.org/FLVideoApp
Subscribe on YouTube: http://bit.ly/1BycsJW
Instagram: https://www.instagram.com/frontlinepbs
Twitter: https://twitter.com/frontlinepbs
Facebook: https://www.facebook.com/frontline
FRONTLINE is produced at GBH in Boston and is broadcast nationwide on PBS. Funding for FRONTLINE is provided through the support of PBS viewers and by the Corporation for Public Broadcasting. Major funding for FRONTLINE is provided by the Ford Foundation. Additional funding is provided by the Abrams Foundation; the John D. and Catherine T. MacArthur Foundation; Park Foundation; and the FRONTLINE Journalism Fund with major support from Jon and Jo Ann Hagler on behalf of the Jon L. Hagler Foundation and additional support from Koo and Patricia Yuen.